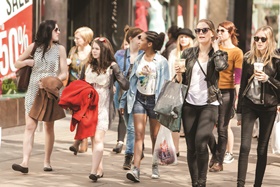 The Office for National Statistics recently reported that the Consumer Price Index (CPI) fell to 2.6% from its previous four year high of 2.9%.
Bank of England policymakers and economists have debated over whether the spike in inflation should be the catalyst for the Bank Of England Monetary Policy Committee (MPC) to start tightening fiscal policy by raising interest rates.
This fall in inflation reduces the short term pressure on the MPC to raise interest rates in order to combat rising inflation.  Concern remains amongst some MPC members that the UK economy is not yet robust enough to withstand raising of interest rates.  Recent data has shown that consumer spending and business confidence have both fallen over the previous quarter, further fuelling the argument for holding back on any interest rate rises for now.
This rise in inflation over the past 12 months has been in large part fuelled by the drop in the value of Sterling since the results of the referendum to leave the European Union.  Amid continuing, political instability, Sterling remains at lower levels.  This weakness in the value of the currency increases the cost of imports which is directly affecting consumers and commercial importers.  In tandem with this rise in inflation is the fact that wages in the UK remain amongst the most stagnant across the GU or EU 28 nations, placing increasing pressure on consumers.
The Governor of the Bank of England, Mark Carney, has stated that he will closely monitor how consumers react to higher inflation levels in determining whether he will support the growing calls for tightening of fiscal policy.
Central Bank fiscal policy is always a key driver of the direction of financial markets and we expect it to be particularly important over the coming months as a combination of ultra-low interest rates and Quantitive easing have been strong contributors to meteoric rise in global stock markets.  We will continue to monitor any changes very closely and adapt client portfolios accordingly.