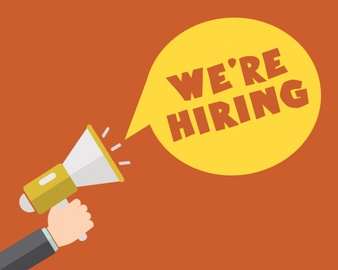 Foresight Wealth Strategists are dynamic and forward-thinking financial planning company based in Hale. Having recently relocated to spectacular new offices we require an additional Junior Client Manager (what we call Paraplanners) to join our friendly and fast paced team.
Our team members are our greatest asset so we a provide a highly competitive starting salary along with a fantastic benefits package which includes 20 days holiday initially, increasing to 25 days after 1 year. Company Pension with a contribution of up to 5% matched by us.  Death in Service. Simply Health Cash Plan. Child Care Vouchers. Cycle to Work Scheme. Quarterly bonuses and incentives.
We recognise the importance of having a balanced lifestyle so we give you Christmas and New Year off, we give you another day's holiday for your Birthday and if it falls on a weekend – you can take the Friday or Monday off. You can also carry up to 5 days holidays into next year and have unlimited unpaid holidays.
We only want the most talented people to join our team and will expect you to become Diploma qualified in financial planning. We will also encourage you to achieve Chartered status over time. We pay for all coursework and exams that the Chartered Institute of Insurance (CII) provides.  And internal training is provided. We want to take on people who wish to progress quickly in a financial planning career and who are prepared to put in the work to achieve this.
We believe that the surroundings of your workplace is important and we work in a vibrant modern environment where a complimentary breakfast is provided daily, free fruit is available and great coffee is served.
The Role:
You will be responsible for providing advisers with technical information and assisting the other client managers and advisers with draft reports, ensuring clients' investment transactions are carried out accurately. You will prepare client packs for ongoing reviews meetings. You will also make sure all the information for the client meetings is there on time and accurate to ensure the smooth delivery of the client proposition.
You will be:
 Highly organised, methodical and disciplined, your inbox never gets full.
 Able to work to tight deadlines but are usually so well organised that it's not necessary.
 Updating and reprioritising your to-do list daily.
 Able to create and use Excel spreadsheets including formulae.
 Able to follow instructions and work within defined business processes.
 Able to follow systems for making sure that records are always up to date and transactions correct.
 An excellent communicator with a high level of customer service
 Be able to work on your own as well as be a great team player
 Able to use Microsoft Office
 Open to learning
Key Responsibilities:
Assisting with the preparation of advice letters and financial plans.
Creation and maintenance of clients' cash flow forecasts/balance sheets.
Preparation of presentations and other documents for client meetings and reviews.
Transacting client investments and ensuring that deals are carried out in line with instructions.
Collation and maintenance of information and documents required to support the advice team in providing compliant advice.
Ensuring all client files remain compliant.
Provide an efficient, friendly and professional point of contact for clients and enquiries by telephone, email and in person.
Provide support in the processing of and successful implementation of all clients' affairs.
Our office opening hours are:   Monday to Thursday – 9am to 5:30pm and Friday – 9am to 5pm
If you are interested in applying for this role please send your CV to lissa.horton@foresight-ifp.co.uk