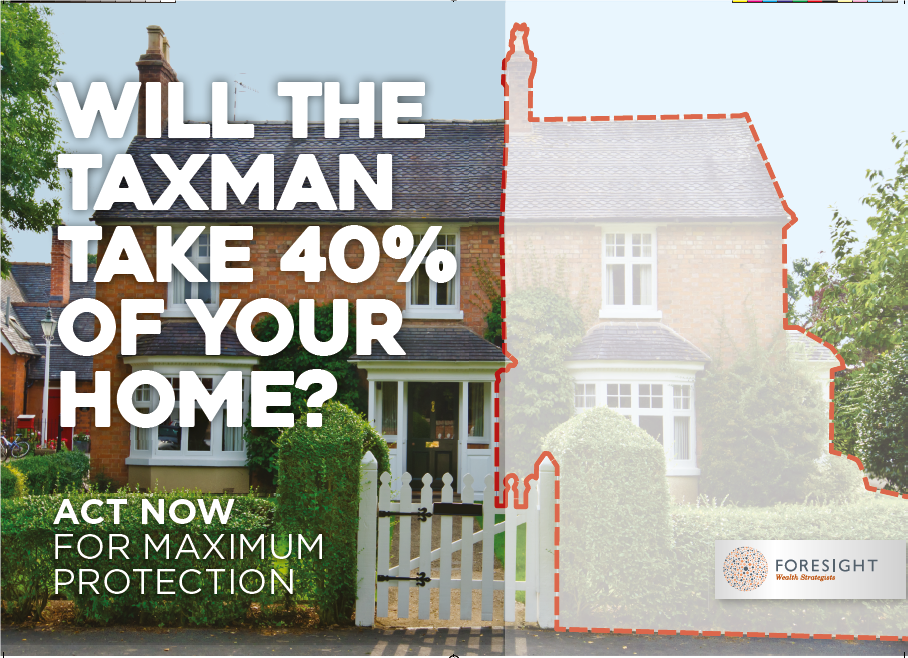 Important changes to the rules regarding Inheritance Tax came into effect with the introduction of the Residence Nil Rate Band in April 2017, which meant that £1m could fall outside a couple's estate. For many local residents, this could mean that their main residence falls outside the scope of this pernicious tax.
However, the many fine points in the legislation mean that existing planning could actually be counterproductive – so it is vital that everyone reviews their Wills and Estate Planning.
To explain how the new rules work and how to maximise the opportunities Foresight will be running a FREE information session at The Bulls Head, Hale Barns, WA15 0HG at either 10:30 am or 7:30 pm on Tuesday, 17th April 2018.
The FREE presentation will include:
• How to make sure that your family benefits from the full £1m allowance
• How to avoid the pitfalls that could make your existing planning ineffective
• Worked examples so you can see if you are eligible for the full allowance
• Tips to help you maximise the benefit of the new rules
• Access to experts who can help you understand this complex legislation
Due to popular demand, registration is expected to be strong for this event – so early booking is advised. Refreshments will be served at this lively presentation – information packs will be provided to take away.
Demand is expected to be high and places are limited, so why not reserve your seat today.  Simply call Foresight on 0161 926 9350, or email us with your name and address at seminars@foresight-ifp.co.uk telling us which seminar you would like to attend.
We hope to see you on Tuesday, 17th April for our insightful seminars.