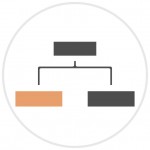 INHERITANCE TAX PLANNING
You have worked hard and built up significant assets that have often been taxed already.
And yet your Estate is still potentially liable to Inheritance Tax on death.
Careful planning can reduce this significantly – we work in conjunction with other professionals to help you minimise your liability.
Inheritance tax planning is integrated in all of our financial plans – illustrating the benefit of working with an independent financial adviser qualified to deal with the whole financial picture.
The levels, bases and reliefs from taxation depend on the individual circumstances of the investor and maybe subject to future change.
The Financial Conduct Authority does not regulate taxation & trust advice and will writing.