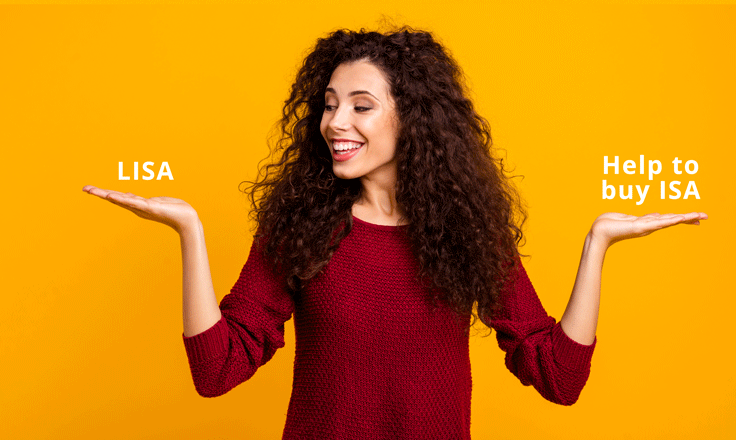 Lifetime ISAs (or LISAs) allows the investor to save up to £4,000 each tax year towards retirement or the first-time purchase of a home. The main benefit of the LISA is that the government will add an additional 25% bonus to any deposit made into a LISA. Unlike H2B ISAs, the bonus is given a month after the respective contribution, which will be exposed to the effects of compound interest. This means that a maximum of £5,000 gross can be invested into a LISA in any one tax-year. This money will then grow free of any Income/Capital Gains Tax. Unlike other stocks/shares ISAs, Lifetime ISAs can only be opened by investors between the age of 18-40 and contributions can only be made until the investors 50thbirthday.
Unfortunately, the £5,000 (gross) LISA allowance is deducted from your overall ISA allowance for the tax-year. Meaning that should one maximise their LISA allowance, there will only be £16,0000 allowance remaining. At this point, the more diligent of readers will realise the above maths doesn't stack-up. This is because the allowance is deducted from the net contributions rather than the grossed-up figure and thus savvy investors can save £21,000 into ISA wrappers each year. Through the powers of compound interest, this could make a significant difference of the course of an investor's lifetime. The Lifetime ISA becomes even more useful to people affected by the tapered annual allowance. This allows a further £5,000 to be saved each year towards retirement (a 50% increase if the individual is affected by full tapering of the annual allowance).
BUT THERE'S A CATCH
As with any government-backed initiative, if things seem too good to be true, they probably are. Withdrawals from LISAs are far more restrictive that conventional ISA's. As mentioned before permitted withdrawals are only allowed for first-time home purchases or retirement (currently fixed at age 60 for LISA withdrawals). Withdrawals for any other purpose will incur a 25% penalty on the sum withdrawn. Therefore, it is crucial to only use a LISA for a property Purchase or Retirement. ISAs should be used for any other reason.
H2B ISA vs LISA – WHICH IS BEST FOR MY CHILDREN?
Most, if not all our clients will have already purchased their first home so likely will only use LISAs as a top-up to retirement. But what about your children? Help to Buy ISAs are only available until 30 November 2019, so there is still a choice between a LISA or a H2B ISA. If your children are looking to buy their home within the next year, they won't benefit from a lifetime ISA, as funds can only be withdrawn after 12 months. Otherwise, a Lifetime ISA may be a better option, as you can save more money each year, generate a larger bonus & the bonuses are given sooner so can potentially grow. A LISA can be used towards more expensive properties.
You can also choose to open a lifetime ISA alongside a H2B ISA. However, you can only use the government bonus from one of these accounts to buy your first home. You can transfer money in your H2B ISA to a LISA, but this will count against the LISA contribution limit for that year.