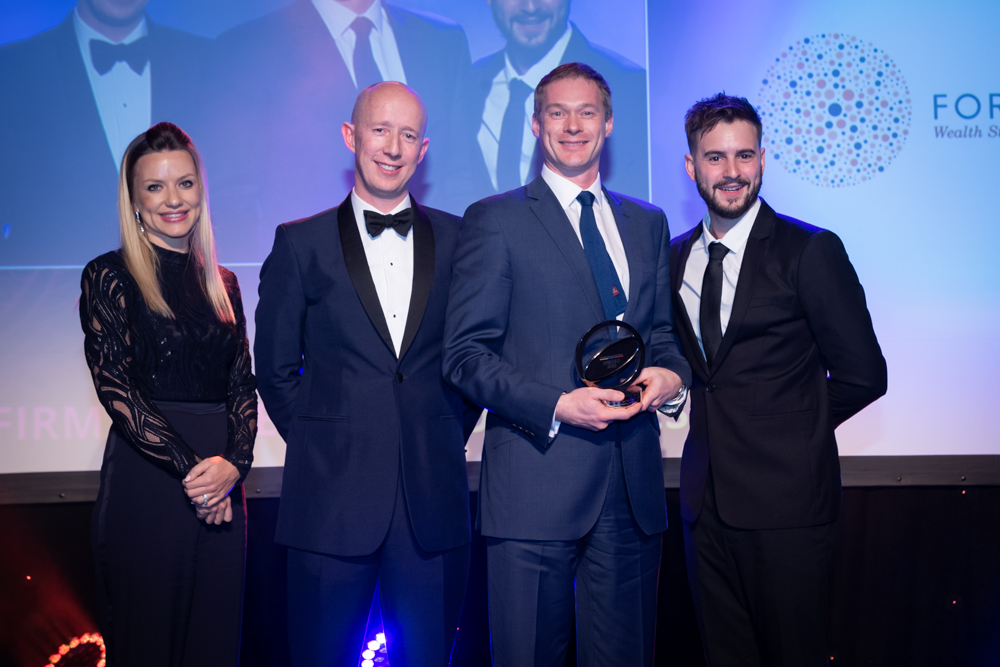 We are extremely proud to say that we won at the prestigous Professional Adviser Awards.
The most hotly contested and sought-after accolades are the 'Adviser of the Year' awards. These are based on case studies designed to test a firm's approach to complex financial planning, as well as analysing the underlying business and risk management processes.
The Professional Adviser Awards are one of the highlights of the year for financial services companies, recognising excellence within the financial advice profession. The awards cover a wide range of areas with entrants assessed by a judging panel comprised of well-known figures within the profession.
This is the first year that Foresight Wealth Strategists has entered this prestigious award and we are delighted to announce that we have won the 'Adviser of the Year – North West' award.
This award underpins the focus at Foresight on utilising our skill, experience, and qualifications to provide clients with the best possible outcomes with their finances.
We have developed The Quantum Programme, our unique approach to financial planning, to provide clients with a highly structured and detailed process that clearly identifies their financial goals and the strategies required to achieve them.
The process was at the heart of our submission and was instrumental in Foresight winning the award. Using the highly collaborative approach we use for our clients' affairs, Ben Mulroney, James Honeybill and Ben Dyson developed the winning submission. We believe that this the team-orientated approach is a core strength of the service we provide to our clients.

Please don't keep our success a secret…
If you know anyone who might benefit from our award-winning approach then please put them in touch withus. The starting point of The Quantum Programme is a FREE Exploratory Discussion Meeting, held at our expense. This initial meeting enables us to find out what yuou are looking to achieve with your finances and to explain how we might be able to help.