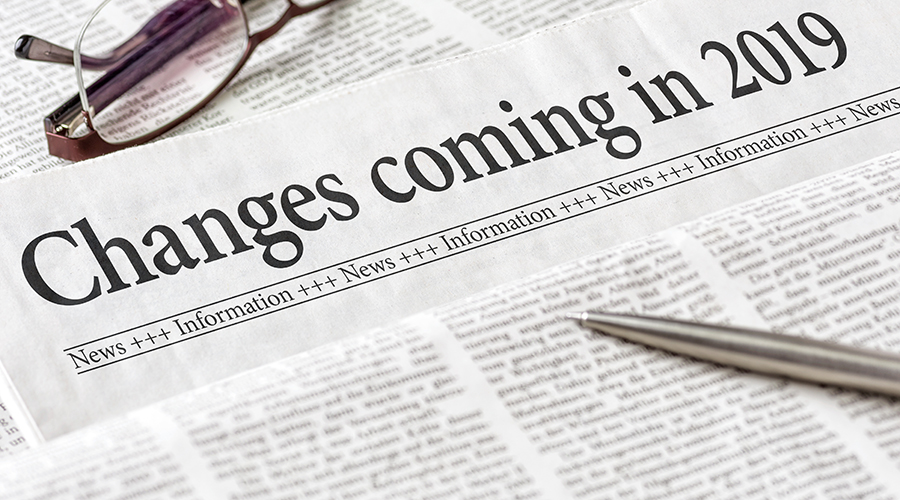 The last 12 months proved to be a record year for equities – but one many would rather forget. After a strong start to the year, with markets continuing the same upward trajectory to which many had become accustomed, the FTSE-100 hit record highs in May on the back of a weakened pound. Unfortunately, this upward momentum came to an abrupt halt and we ended 2018 with global markets suffering one of their worst years for a decade
In 2019, global politics will inevitably continue to dominate the agenda. We can expect an extended period of heightened market volatility as Theresa May attempts to push through her Brexit "deal" after a torrid end to the year and surviving a vote of no confidence. The new year will require careful political handling. Whether negotiation alone will be enough to avoid a no-deal Brexit is yet to be determined.
It will be interesting to see how markets and central banks respond to a slowing global economy and rising inflation, particularly given the Bank of England's decision to keep interest rates on hold at the end of 2018. Typically, banks curb inflationary pressures through interest rate hikes. This approach also risks amplifying the problem by slowing growth. A further rate rise would seem likely upon successful EU exit, but a no-deal scenario is much more difficult to predict.
However, there are positives to be brought into 2019. Italy appears to have avoided a Greek style debt crisis after pushing through a Budget which seemed somewhat unlikely. We have also seen a cooling of the US/China Trade War following the G20 Summit in November, which must be seen as a positive for investors.
By their nature stock market returns will fluctuate and there will be turbulent periods. As we move in to 2019 it is important to look through short-term market movements and target longer-term growth within defined risk parameters. Foresight's portfolios are designed to exactly that, but if you would like to discuss your existing investments in more detail then please contact us to arrange a meeting with your Wealth Strategist.
Author: James Honeybill, Wealth Strategist