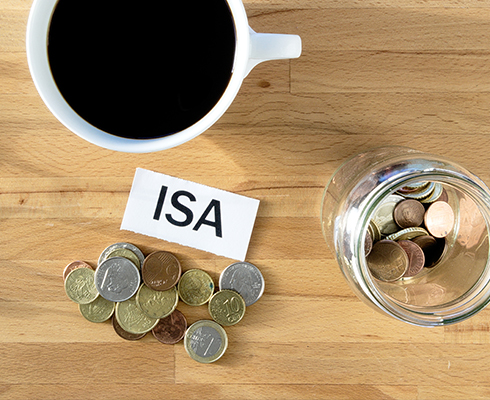 Individual Savings Accounts (ISA) are a great way for investors to build financial goals such as retirement or even a deposit for a home. However, if you don't know exactly how they work you may not be taking full advantage. Below are some top tips to take full advantage of the benefits.
Tax Advantages – No Income Tax on income received or Capital Gains Tax on encashment. Although you do not receive tax relief on any investment, no tax is paid on the way out, making ISAs a great vehicle to provide retirement income.
Types of ISAs – There are 6 types of ISAs: Cash ISA, Stocks and Shares ISA, Innovative Finance ISA, Lifetime ISA, Help to Buy ISA and Junior ISA. Different ones suit different investment purposes and types of investors, so it is important you pick the right one.
Holdings – Cash ISAs and Help to Buy ISAs can only be invested in cash. Stocks and shares ISAs can hold a variety of products including open-ended funds, investment trusts, exchange-traded funds (ETFs), direct shareholdings in UK-listed companies, corporate bonds, and government bonds. Lifetime ISAs can be invested in cash, stocks and shares, or a combination of the two and Innovative Finance ISAs can be invested in peer-to-peer loans and crowdfunding debentures – a company's debt.
Investment Horizon – If you invest in anything other than cash you should have a long-term investment horizon of at least five years.
Contribution Limits – The annual contribution limit across all adult ISAs is £20,000 for the 2018-19 tax year. For Junior ISAs the limit is £4,260 and parents or guardians can open this on behalf of the child, who can then take control of the account from age 16, with full accessibility from age 18. For the Lifetime ISA you have to be between age 18 and 40 and you can put no more than £5,000 in per tax year – £4,000 per annum as a contribution plus a Government bonus of up to £1,000 – and then you can invest a further £16,000 into other types of ISAs.
Use It or Lose It – If you don't use your ISA allowance each year it is lost as you cannot carry forward unused allowances from previous years. The ISA year runs from 6th April to 5th April the following year – so the current year ends in under a month.
If you need any help or advice about using this year's ISA allowance or require any advice about existing ISAs that you hold, then please contact our Wealth Strategists on 0161 926 9350.
Author: Ben Dyson – Wealth Strategist