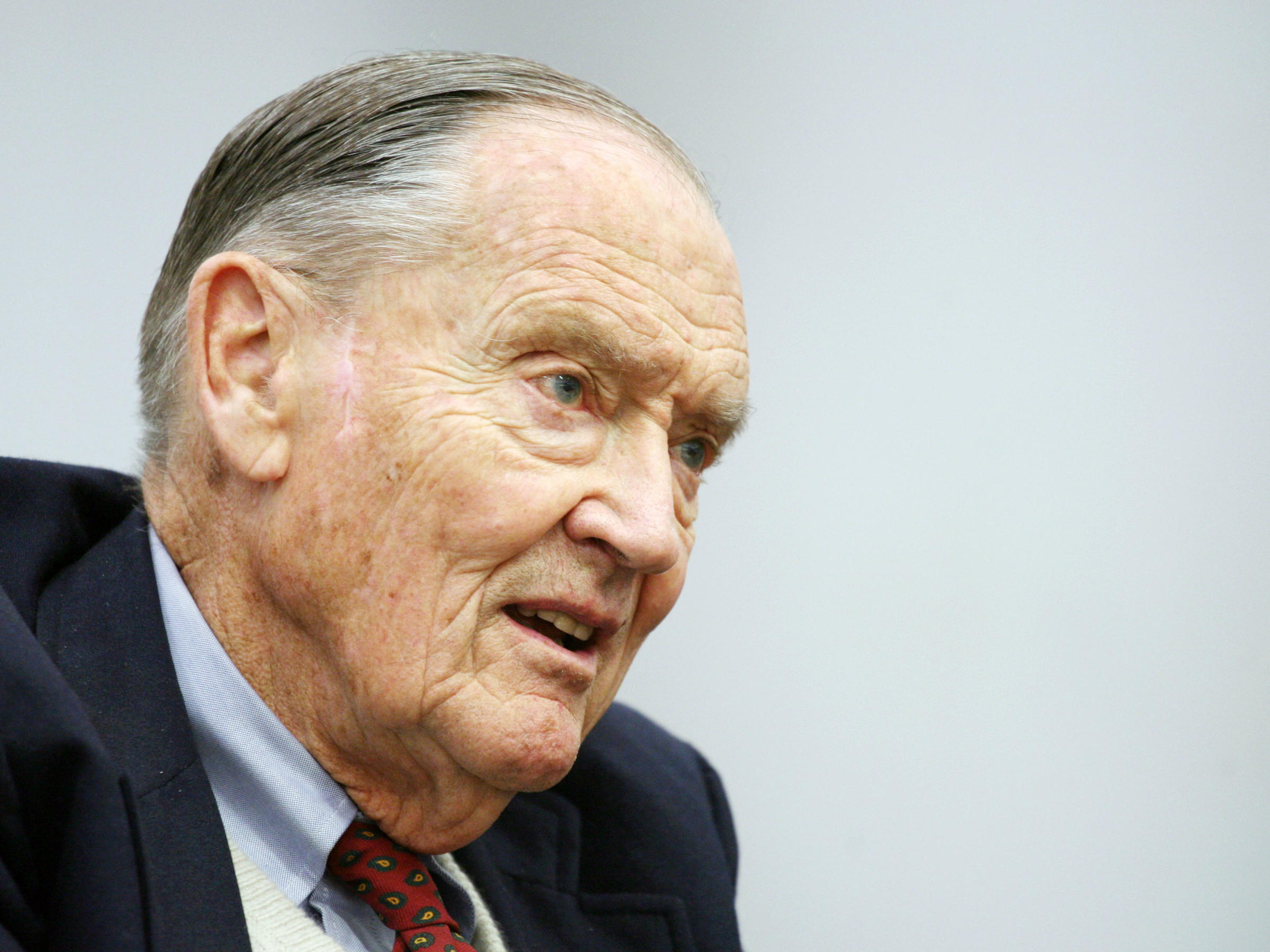 There was nothing passive about the father of passive index investing, Jack Bogle. He was the founder of Vanguard and the creator of the first tracker fund, who profoundly changed the fund industry and investing.
In 1976, Bogle and Vanguard launched the fund now known as the Vanguard 500 Index, which was borne out of the simple insight that by buying and holding the stock market at low cost, investors could do better than most active managers. A year later Vanguard started selling its funds directly to investors.
Ultimately Vanguard became one of the largest money managers in the world with about $5.3 trillion under management. More importantly to Bogle, Vanguard grew to be widely admired for its low costs, sober strategies, and shareholder friendliness.
Bogle argued for an approach to investing defined by simplicity and common-sense. He had 8 basic rules for investors.
Select low-cost funds
Consider carefully the cost of advice
Do not overrate past fund performance
Use past performance to determine consistency and risk
Beware of star managers
Beware of asset size
Don't own too many funds
Buy your fund – and then hold it
Millions of investors benefitted from Bogle's innovations. Investors who put $10,000 in the Vanguard 500 on 31st August 1976, had seen it grow to $790,000 by 15th January 2019.
In life, as well as investing, he was a titan. At the age of 31, Bogle suffered from the first of several heart attacks and, at age 38, was diagnosed with a rare heart disease. He received a heart transplant at the age of 66 in 1996.
During his high-earning years at Vanguard, he regularly gave half his salary to charity and in 1999, Fortune magazine named him as "one of the four investment giants of the twentieth century".