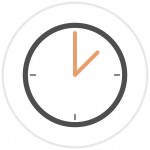 RETIREMENT PLANNING
Retirement has been described as the longest holiday of your life.
We work to establish what your retirement will look like for you. We then analyse your current arrangements – pensions, investments and other assets such as properties and businesses, before deciding how best to use them to fund your retirement.
The new pension freedom rules mean that pensions will be used in a very different way to the traditional approach – so you will now be able to fund things that are important to you at the right time.
With Foresight the future becomes clear – enabling you to make informed decisions that give you the retirement you want and deserve.
The value of your investment can go down as well as up and you may not get back the full amount invested.
The value of property investments and income from them can go down as well as up and investors may not get back the amount originally invested.
As property is a specialist sector it can be volatile in adverse market conditions, there could be delays in realising investment.