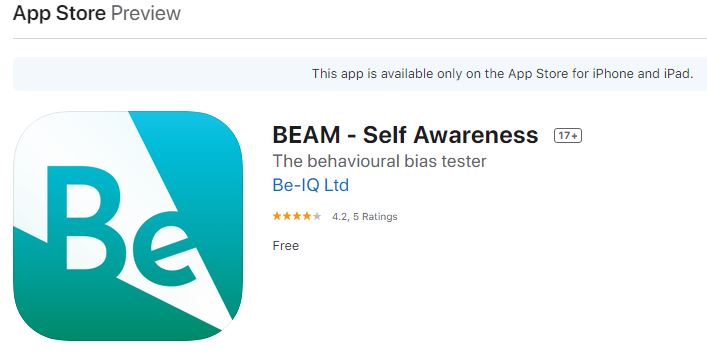 We have come across a fantastic App that enables you to examine your responses to certain situations.
BEAM is the product of years of research and based on Nobel prize-winning theories around behaviours and their impact on your money decisions.
Through a series of short, simple, but engaging games, BEAM enables you to explore, measure and understand the behavioural biases that are steering the decisions you make.
It takes about 20 minutes to complete all of the tasks – each game takes a couple of minutes – and by the end you will be able to see how strong or weak your behavioural bias is.  You will also learn about the aspects of your financial personality that the bias is affecting.
By playing the other games you can see what propensities your behaviours lead you too.  Learn which of your behaviours can be the most negative in your decision making and understand what you can do to start mitigating them.
The App is only available on the Apple Store at present, so will only work on Apple devices.
Here is the link:  www.beiq.co.uk/beam