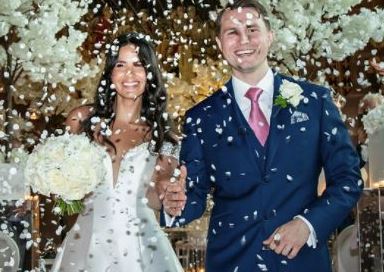 We are sure that you would like to join us in congratulating Ben Dyson, our Senior Wealth Strategist, on the recent marriage to his very beautiful bride, Sian.  Ben and Sian met at their gym 6 years ago, with Sian saying 'yes' to Ben's marriage proposal at the scenic Neuschwanstein Castle in Germany.
The castle appeared in the Walt Disney Pictures title card from 1985 to 2006 and is based on the late-19th century Neuschwanstein Castle in Bavaria, Germany.  
What girl could resist such a romantic proposal!
Although they were supposed to get hitched in 2020, Covid scuppered their plans, so the wedding was postponed until this year when all their family and close friends were able to attend to celebrate their special day.
Congratulations to Mr & Mrs Dyson from the Foresight team.