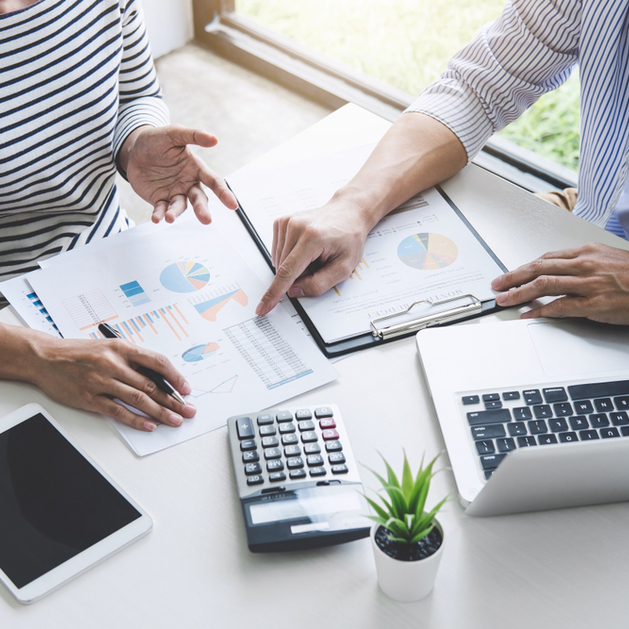 If you are still working in your 50's then this is the perfect time to make sure your retirement savings are on track to provide you with your desired lifestyle.  It is never too late to consider financial planning and being over 50 comes with some significant advantages, namely the benefit of having a better idea of when you are likely to retire and how much you'll need to cover essential living costs and those all-important luxuries.
Statistics also show that most people approach their maximum earning potential just after their 50th birthday – making this an ideal time to review one's finances. There are a number of key aspects that need to be considered.
Having a job for life is long gone and the line between retirement and working life is no longer clear cut. Many people opt to reduce their hours or go for semi-retirement, allowing a better work/life balance. Some people just want a simpler way of life, without the stresses and strains of a big job – and they are now in a position to take on something with no responsibilities.
Working out how much you need to retire is essential. We work closely with clients to pin down their 'number' – the amount they need to achieve to ensure that everything is provided for.  This provides a target to aim for and a clear indication of when it is possible to retire.
It is also a time to start considering where you intend to live.  Children are often moving away, freeing up space and starting to make the house more of an investment than a hotel.  Moving house can free up extra cash to allocate towards the retirement goal and reaching that all-important 'number'.  However, it can often come at significant expense, so all moving costs need to be taken into account.
Pensions are often the mainstay of retirement income  Amalgamating various pensions into one scheme is a great way of working out exactly how much you have, making it easier to manage your investments and keeping an eye on your potential income as you move closer to retirement.
Whatever the situation you find yourself in your 50's, now is the chance to become more confident about your retirement plans.  As a Chartered and Independent financial planning practice, we are able to answer any of your questions and help you through your retirement plans, reviewing what you currently have and putting you on the right track to enjoy your retirement.