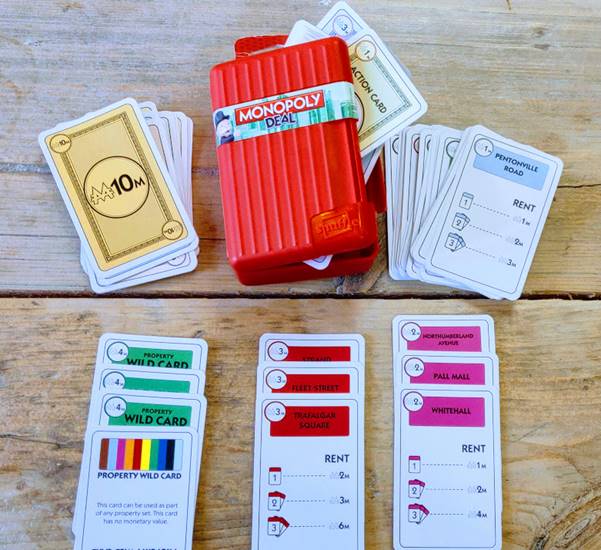 There must be a Monopoly Board Game in every household – the classic game of strategy that teaches you how to manage your money. To be a winner you need to start investing early, build a strategic property portfolio with houses and hotels on – and then then start forcing your friends and family out of the game in a ruthless manner.
However, if you haven't got a lot of time then the game can be long-winded and boring – especially if the players are all budding Donald Trumps.
That's why we like the Monopoly Deal Game. It's like Monopoly, but in a pack of cards. Small enough to be played anywhere – at a party, on a train, in a plane or car, the pack includes 110 cards and is a lot of fun. Inflation has finally caught up with Monopoly, so you really can earn millions.
It's still about collecting money and properties (the same ones as the board game) and stealing from your opponents. The usual Action Cards are used to charge rent, swap cards and demand money for birthdays and the like.
There may be no dice or iconic original pieces such as a top hat or race car, but you can have a game in about 30 minutes – so even the iPad generation won't get bored!
Go on … Pass Go and have a fun, fast game with your family or friends.