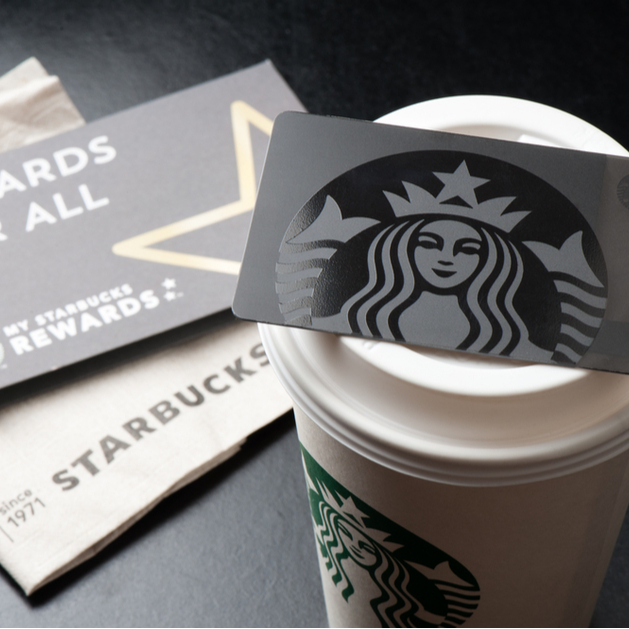 Did you know that Starbucks, the humble coffee shop, could well be one of the biggest banks in America?
Here is the reason:
Next to every till conveniently placed next to the place where you pick up your favourite beverage, is the Starbucks gift card.  This card can be topped up with cash to spend at any Starbucks, giving users rewards for their purchases.  The total balance on these Starbucks cards now stands at over $1.6 billion.  In other words, customers are lending Starbucks $1.6 billion in cash… at 0% interest!
To put this in perspective, 85% of US banks have less than $1 billion in total assets.  Starbucks is not regulated as a bank because users cannot withdraw their balance as cash, which means they are not affected by various regulations, including the need to hold a large cash balance in case of mass withdrawals.
This cash float allows Starbucks the ability to spend this loan on whatever they want, such as opening 350+ new stores per quarter.  The Starbucks app is now the second most used mobile point-of-sale payment platform in the US, sitting between Apple Pay and Google Pay.
With interest rates at an all-time low, now is the time to be more inventive in how you hold your cash savings. However, many people still only look as far as the popular high street banks and building societies, whereas the best easy access savings account available today is with Aldermore, paying 0.75% per annum.  The saving app, Chip, also offers 0.7% and Atom Bank pays 1.5% interest for their highest 1-year fixed-rate account.
It is important to use institutions that are covered by the Financial Services Compensation Scheme (FSCS), which covers the first £85,000 of any investment, and to split investments into £85,000 chunks to take full advantage of this valuable protection.  But other than this, it really does pay to shop around away from the high street for the best rates.
So, don't be lazy when it comes to looking after your pennies. The old saying still remains true; look after the pennies and the pounds will look after themselves.
If you would like help in making the most of your cash savings, then please get in touch and one of our expert Wealth Strategists will be pleased to help you.