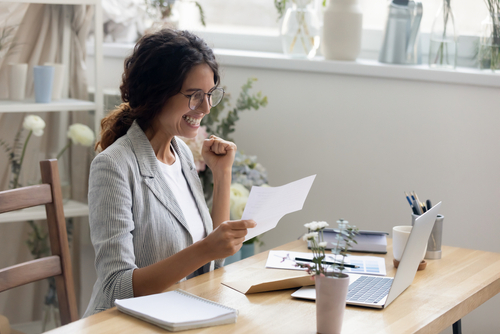 With interest rates slowly creeping up, are Premium Bonds still the best place to park cash for the longer term?
The answer depends on who you ask. With Premium Bonds there is no risk to your capital it is only the 'interest' that is a gamble. And as Premium Bonds are operated by NS&I which, rather than being a bank, is backed by the Treasury, this capital is as safe a possible.
This safety used to be advantageous because you didn't get the same protection with other savings. However, under the savings safety rules all UK-regulated savings accounts are now protected up to £85,000 per person, per institution by the Financial Services Compensation Scheme (FSCS) – and the maximum you can put in Premium Bonds is £50,000.
But don't you have to be 'In It To Win It?'
Each month, NS&I post the equivalent interest rate of Premium Bonds based on the average winning. As of writing, this works out to be 0.71% – far better than most high-street savings accounts. However, this isn't as clear cut a first appears, it describes the average, indicating that for every £100 paid in to bonds, on average 71p a year is paid out – yet in practice this is impossible, as the smallest prize is £25. In fact the Premium Bond Probability Calculator shows if 30 people each had £100 invested, for one to win £25-plus, the remaining 29 would have to win nothing.
A far better indication of what someone with typical luck would win is the median, or the 'middle figure'. Based on actual records, should you manage to line up everyone with £1,000 worth of Premium Bonds, the person halfway along would have won… nothing! In fact, you'd need to walk past 70% of the line until you hit the first £25 winner.
And what about the chance of winning the converted £1,000,000 jackpot? Per £1 bond invested, the odds are a staggering 1 in 57,837,067,198! Should you hold the maximum £50,000 your odds improve greatly to a modest 1 in 95,000 however these wealthy few still have a 6% chance of earning nothing in a year, with inflation set at 4.2% this year – this is a real return of -£2,100.
Furthermore, Invesco have recently re-opened their UK bank account that just so happens to also offer a (real) interest rate of 0.71%. Which begs the questions, are Premium Bonds worth it?
Even when accounting for all of the above, Premium Bonds may make sense for certain situations. Premium Bond prizes are tax-free, but so is savings interest for 95% of people. Yet if you're one of those who earns more interest than your personal savings allowance, then if you've a decent amount in bonds, they'll usually be the clear winner (especially as cash ISA rates are poor).
A lot of appeal surrounding Premium Bonds is the mentality surrounding the way the return is paid. The lottery-effect hooks you into the unlikely dream of bagging a million-pound prize. However, for most this is that this isn't correct. You're actually likely to get less than a guaranteed 0.71%, and there's a negligible chance of winning a million.
If you know and you're OK with this, then investing in Premium Bonds isn't a bad plan.