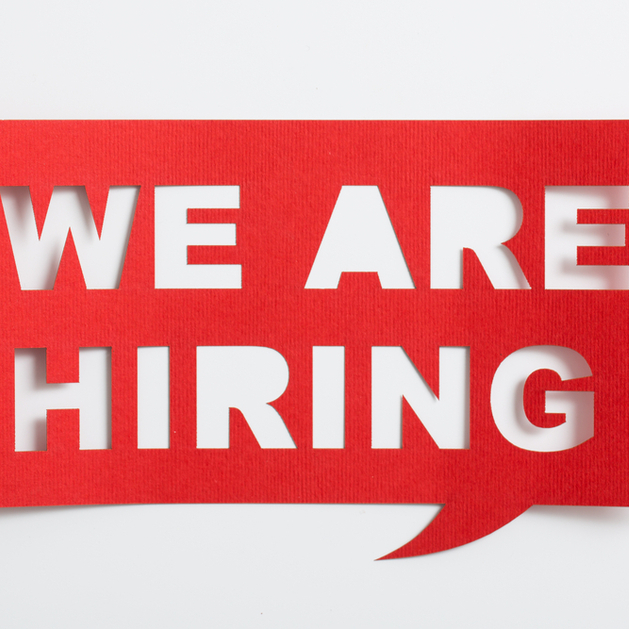 We are delighted to say that, due to our continued expansion, we are looking to recruit four additional team members – two Client Managers (what other people call Paraplanners) and two Trainee Client Managers to join our dynamic and forward-thinking team.
We have ambitious plans, and these can only be achieved by recruiting the right people.  When we say that we are offering a career rather than a job, we mean it.  All of our current advisers have started off as Client Managers and, for the right people, this is a fantastic opportunity to boost their career.
We only want the most talented people to join our team and will expect you to become Diploma qualified in financial planning.  We will also encourage you to achieve Chartered status in the longer-term.  We pay for all coursework and exams.  In addition, we also provide excellent on the job training through our Quantum Academy, which enables you to operate at the highest level.  These positions are for people who wish to progress quickly in a financial planning career and are prepared to put in the work to achieve this.
We provide a highly competitive starting salary along with a fantastic benefits package which includes 20 days holiday, increasing to 25 days after 1 year, holiday.  We recognise the importance of having a balanced lifestyle so we also give you the week off between Christmas and New Year, another day's holiday so that you can enjoy your birthday, and unlimited unpaid holidays after a qualifying period.
We operate a Company Pension, with a matched contribution of up to 5% of basic salary and the option of salary sacrifice to boost any further contributions.  There is a Death in Service scheme, Health Cash Plan, Child Care Vouchers, Cycle to Work Scheme, as well as quarterly bonuses and incentives.
The current pandemic has meant that we have had to work from home (WFH).  We made a smooth transition from a totally office-based environment to a working from home environment.  When we are allowed to return to normality, we anticipate all positions being a mix of office-based and working from home. Although we will be flexible about working from home, we believe that the surroundings of your workplace are important and we offer a vibrant, modern environment to make coming to work a pleasure.  We offer a complimentary breakfast and free fruit, as well as a range of high-quality drinks at our expense.
The Role:
You will be responsible for providing our Wealth Strategists with technical information and assisting the other Client Managers and advisers with draft reports, ensuring clients' investment transactions are carried out accurately. You will prepare client packs for ongoing review meetings. You will also make sure all the information for the client meetings is there on time and accurate to ensure the smooth delivery of the client proposition.
You will be:
Dynamic, confident, and determined
Committed to putting the Client first
Highly organised, methodical, and disciplined, your inbox never gets full.
Able to work to tight deadlines but are usually so well organised that it's not necessary.
Updating and reprioritising your to-do list daily.
Able to create and use Excel spreadsheets including formulae.
Able to follow instructions and work within defined business processes.
Able to follow systems for making sure that records are always up to date and transactions correct.
An excellent communicator with a high level of customer service
Be able to work on your own as well as be a great team player
Able to use Microsoft Office
Open to learning
Prepared to study towards level 4 Diploma in Regulated Financial Planning
For the Trainee Client Manager role no experience is required and all training will be provided
For the Client Manager role        –   a minimum of 2 years previous experience in a Financial Planning Practice
able to use back-office systems, ideally Intelligent Office, Selecta Pension, FE Analytics and Iress
Key Responsibilities:
Attend client meetings alongside Wealth Strategists, create meeting minutes that accurately reflect the information gathered to fully document a client's financial needs and objectives.
Maintain an ongoing relationship with the clients, keeping them informed, answering queries, and arranging review meetings.
Carry out research and analyse products and services that are appropriate to each client's financial circumstances then discussing appropriate solutions with the Wealth Strategist.
Prepare clear investment strategy, mandate, and recommendation reports, ensuring adherence with regulatory standards for review by the Wealth Strategist.
Complete reviews of clients' portfolios to support the ongoing client relationship, including maintaining a client file review system to regularly assess client holdings and changing financial priorities.
Effectively use research and planning systems such as FE Analytics, Cashcalc, and wrap platforms such as Elevate.
Be responsible for ensuring that recommendations are fully implemented in a timely manner.
Maintain up-to-date knowledge of the industry, compliance, and regulatory developments.
Develop productive working relationships with colleagues and clients throughout the financial services environment, both within and outside of the business.
Our office opening hours are Monday to Thursday – 9 am to 5:30 pm and Friday – 9 am to 5 pm
If you are interested in applying for this role please send your CV to lissa.horton@foresight-ifp.co.uk